Los mejores Cat Cafés para tomar un café rodeado de gatos
Imagínate un lugar donde puedas tomarte un café y rodearte de tu animal favorito: los gatos ¡Buenas noticias! En cualquiera de estos lugares puedes hacerlo
Visitar un café es algo que hacemos comúnmente, incluso unos lo hacen a diario. Sin embargo, ir a un café rodeado de gatos, sí que es algo distinto (a no ser que seas alérgico). Esta es la magia de los Cat Cafés.
Lo que comenzó en Taiwán y luego en Japón se extendió alrededor del mundo. Afortunadamente, llegó a América en el 2014 para complacer a todos los que aman a estos felinos. Y esta tendencia se volvió tan popular que ahora hay alrededor de 22 Cat Cafés en todo Estados Unidos.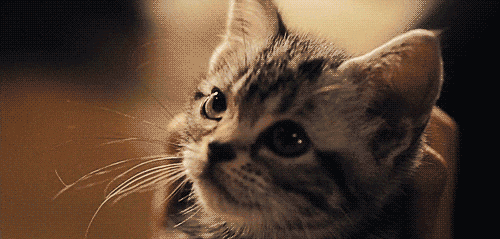 Los primeros Cat Cafés en América
La idea de los Cats Café viene bajo la premisa que se usaba en Japón, la que decía que había más gatos que personas. Así que estos cafés se convertían en una especie de refugio para estos animales.  La idea atrajo a muchos turistas, que disfrutaban de pasar un rato diferente.
No fue hasta en el 2014 que se inauguró un café en Nueva York con la misma idea y rápidamente se volvió tendencia en otras ciudades de Estados Unidos y Europa.
Los Cat Café son ideales para pasar una tarde feliz, incluso servirían para tener una cita, solo asegúrate que tu cita no sea alérgica/o a los gatos.
Eat Purr Love Cat Café
Ubicada en Colombus, Ohio. Este café te ofrece una hora para jugar con los gatitos del lugar. Lo que pagues ayuda a mantener a los animales del lugar, además, si te enamoras mucho de unos de los gatos del lugar puedes llegar a adoptarlo y llevarte un nuevo amigo a casa.
 

 

Sampson and Alexandria are two of our (temporary) resident cats. They've become quite the duo since coming to the cafe! . . . #eatpurrlovecatcafe #columbushumane @columbushumane #wemakecolumbushumane #cat #cats #catcafe #cafe #catsandcoffee #coffeeshop #adoptdontshop #rescuecat #rescueohio #nonprofit #catsagram #catstagram #catsofinstagram #cats_of_instagram #tuxedocats #blackcats #blackcatappreciation
Crumbs and Whiskers
Lo especial de esta café es la misión que hacen. Al igual que Eat Purr Love Cat Café, en Crumbs and Whiskers puedes adoptar alguno de los gatos, pero este café se destaca porque todos sus felinos fueron rescatados de la eutanasia. Su deseo es que nunca se vuelva a sacrificar un felino por la falta de espacio en los refugios.
Puedes visitar cualquiera de sus sucursales en Washington DC y en Los Angeles.
Seattle Meowtropolitan
A pesar que en este café no está la oportunidad de adoptar un gatico, todavía puedes jugar con ellos mientras te tomas algo. Además, a lo largo de tu visita el staff te enseñará sobre como colaborar con los gatos sin hogar y aprenderás datos curiosos sobre ellos. Así irás motivado para adoptar un amigo felino.
Orlando Cat Café
Los amantes de los gatos también tienen su espacio en Orlando. En Orlando Cat Café puedes acariciar los gatos del lugar mientras disfrutas de un delicioso pastel o también puedes visitar la tienda y ver a los gatos jugar por una ventana. Recuerda preguntar por los gatos que están disponibles para adopción.  
Te aconsejamos que antes de visitar cualquiera de estos Cat Cafés revises las reglas del lugar y los horarios en los que aceptan visitas para tener una mejor experiencia. Si llevas niños asegúrate de supervisarlos en todo momento.